A Visit New Zealand Becomes Turning Point

Taking off to visit New Zealand became the turning point in our lives.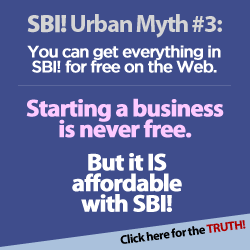 We, these are Mariam, Karim and I, Beate, founder and editor of "New Zealand vacations in West Auckland". Probably the name Beate reveals our country of origin, Germany.
Following an inspiration, we took a trip to New Zealand before the children entered their school life. Travelling has been and still is one of my passions. Since studying and having children this passion was short lived. Therefore the prospect to travel for six months let us burst with excitement.
Rising energy of change
Change the only constant in life, obtained an increasing momentum during the 25-hour flight transforming our visit New Zealand into moving to New Zealand. A Mum travelling with her two daughters about the same age as the twins became our travel companions. This perfect match shortened the flight immensely since the children got on well. The trio was about to catch up with their husband and father at the Auckland airport.
Beaming with excitement she explained, they just had returned to Germany from their holidays, travelling New Zealand in a motor home rental to put their home onto the market, sell it and arrange shipment for their belongings. Their work permit and study permits were already approved and her husband had commenced work the previous month.
This high energy was stirring up long buried dreams of living abroad. A milder climate, close to the sea with endless beaches, sounds appealing doesn't it? Most important knowing someone who had just done that let personal fears and doubts diminish.
Arriving at Auckland airport introductions to family and friends waiting at the airport were exchanged. At parting we gave the promise to stop by in Whangarei, their new home town.
A couple of weeks went by of our visit New Zealand, filled with adjusting from jet lag, catching up with friends, sourcing a suitable used car and exploring the region around Auckland. Then a phone call reached us to discuss arrival details in Whangarei.
Whangarei became the key to life changing decisions. Discovering first West Auckland, Auckland city, and Northland clarified soon Auckland was the place to become our new home. This wide country with its temperate marine climate, endless beaches, bush, fresh air, and the great mixture of population was mesmerizing.
 Visit New Zealand turns permanent
Sure enough these thoughts were dedicated to the children. Our visit New Zealand surprised and convinced all the way. We experienced a general appreciation towards children everywhere. Children were welcome and cared for. Festivals had special children events, playgrounds were plentiful, and appealing, camping parks with excellent children areas, museums are designed around family fun activities with own children discovery sections.
Last doubts towards moving to New Zealand dispersed when we went to visit the primary school in Whangarei. It was such a welcoming atmosphere with spacious outdoors and inviting inside. The school was buzzing with proud and confident young students. The walls showed proudly off the children's colourful artworks. The whole experience just resonated with us and reflected my wishes how the children could and should experience their time at school.
Back in Auckland discussions about whether to lodge an application of residence to immigration New Zealand or not ran high. The final decision to turn our visit New Zealand into a permanent stay was put on hold until the all important English language test had been passed successfully. After receiving a positive result our visit New Zealand morphed into an application of work to residence. Life's mission is living your dream and ours was moving to New Zealand.
The next big task to turn our visit New Zealand into permanent staying was to find employment. Luckily a trade acquired in a time long gone by was short listed and a company found. Providing a fruitful base to apply for working permit and eventually applying for permanent residence. After two and a half years we held the approval in our hands. This should have been our Heaven on Earth.
Working full time had its consequences that prompted soon the desire to guide the children better along their way. The balance tipped in favour to become a working at home Mom. Working at home from my computer was an ideal vision since it promised the potentially highest return on invested time. Minimizing commute time and maximizing income was the ultimate goal to receive the special prize of flexibility and freedom.
Becoming a working at home Mom
The transition was driven by idealism with an enormous amount on lack of experience. Subsequently I found myself tangled up in a business opportunity that did not and could not work the way it was supposed to.
The learning curve was steep but with no real structured guidance success was far. Light into the feeling of confusion and information overload came with the Affiliate Masters Course. A free course I picked up somewhere along the path in search of how to turn an online business into a success story.
After skimming the content the conclusion followed that current approaches needed complete revision. The book presents a structured step by step guide to earn affiliate income. First ideas are researched to become possible site topics. A site concept is developed by examining demand, supply, and profitability. Only when the ways on how to earn money from the site's topic are explored a site name is chosen. With a name reflecting the site concept, a concrete idea of your market and possible ways to earn from your site the cycle is entered to create content. The internet is a place where people look for answers and solutions with the content a site provides search engines then list your site following a search query.  This is the reason why it is so important to research search terms and build a site around topics site visitors are searching for. When it turns into enough traffic a site is ready to earn money. It is also known as the C+P+T=M process.
Implementing what I learned into an existing site proofed that some tasks still mounted unobtainable high due to limited knowledge about building a website, optimising, and submitting built pages to search engines each step remained time consuming. Any success was still distant. It took a long time to admit as an internet starter or intermediate user the tasks I wanted my site to accomplish always demanded more skill and more expensive tools and more learning to implement applications. Luckily the hosting contract ran out and I decided to start over with Site Build It.
These travel websites caught my eye and inspired to transform our visit to New Zealand into a carefree move to NZ. The decision showed soon noticeable progress into the desired direction – generating traffic.

The twins followed, when they turned fourteen, to build their own vision on the foundation of their personal interests. If you are curious how professional their work turns out by following laid out steps, then take a look:
www.Easy-Healthy-Recipes-for-Kids.com
www.Easy-Science-Experiments.com
Building an online business rather than searching for solutions
The Action Guide and the ever growing tool box of Solo Build It! are accountable to this upwards trend. A good structured guide became the road map and replaced the constant need of searching for solutions and enabled to concentrate on building an online business from scratch. Still, there is a lot to learn but the main focus went from site applications to business development. You can compare the hidden strengths of Solo Build It in regards to traditional web-hosting.
Today Solo Build It takes it even one step further to maximize outcome of time and effort:
Building upon the University course "Building A Successful Business Using The Internet" taught on 30 Universities spread over the globe a 12 weeks e-learning course to build an online business is made available.
WordPress can use a plugin that gives them the same advantage as all Solo Build It!ers smart tool sets with a roadmap to follow.

The social platform to meet the Solo Build It! Team and SBIer following the path laid out in the Action Guide visit Twitter, Facebook, and YouTube, "Happy SBIers" from all paths of life are delighted to share their personal experiences.

Why does Mom work from home?

---
HOME

| Visit New Zealand


---