Quotes about Travel And Departure

Famous quotes about travel give great hints how to prepare for your journey best. Generally, these are tips for going on a travel where you change your location. Changing the definition of travel to setting out and reaching particular stages in life allows reviewing travel quotes in a new light.
Expanding the Definition of Travel
Gain an additional dimension to travel quotes by recognizing travel as a form of progression on a life path and so becomes a journey to self-discovery.
The inspirational author Joseph Dispenza introduces this thought in his book "The Way of the Traveller".
Accepting any change of space and personal development as a form of journey Dispenza expands on the spiritual requirements needed to assist on small and big travels. Luggage will then include spiritual qualities like daring, kindness, beauty or truth, bravery and justice. The qualities to pack depend largely on the mission.
Just imagine going on a business trip and giving a public speech. What kind of spiritual assistance could be of use? Dispenza suggests to set spiritual luggage in writing and to meditate on it: how it could ease your task ahead. Thereafter the traveller puts spiritual qualities actively into his luggage. Back home the returning traveller has the opportunity to review his spiritual luggage and reflect upon the importance and helpfulness of each spiritual quality.
What a marvellous thought to pack consciously some extra provision for support on an emotional level for a journey to unknown grounds. Personally, I believe it is a great idea to prepare for new experiences in this way or to prepare for known difficult experiences and helps to keep an emotional balance.
The idea of spiritual support while travelling has a long tradition with the Maori people of New Zealand. Carved bone or greenstone adornments embody spiritual guidance and protection. The fish hook called Hei Matau for example symbolizes safe travel in particular overseas. Whale and other ocean mammals stand for the protection on long distant travels.
Famous Quotes about Travel for Starting Out:
When preparing to travel, lay out all your clothes and all your money. Then take half the clothes and twice the money.
--Susan Heller--

Twenty years from now you will be more disappointed by the things that you didn't do than by the ones you did do. So throw off the bowlines. Sail away from the safe harbour. Catch the trade winds in your sails. Explore. Dream. Discover.
--Mark Twain--

There is no moment of delight in any pilgrimage like the beginning of it.
--Charles Dudley Warner--

Once more on my adventure brave and new.
--Robert Browning, Rabbi Ben Esra--

Nothing happens unless first a dream.
--Carl Sandberg--

One of the gladdest moments of human life, me thinks, is the departure upon a distant journey into unknown lands. Shaking off with one mighty effort the fetters of habit, the leaden weight of routine, the cloak of many cares and the slavery of home, man feels once more happy.
--Sir Richard Burton--

A journey of a thousand miles must begin with a single step.
--Lao Tzu--

Why do you stay here and live this mean toiling life when a glorious existence is possible for you? These same stars twinkle over other fields than these.
--Henry David Thoreau--

May the road rise with you and the wind be ever at your back.
--Irish Toast--

When you travel, remember that a foreign country is not designed to make you comfortable. It is designed to make its own people comfortable.
--Clifton Fadiman--

The months and days are travellers of eternity. The years that come and go are also voyagers. I too for years past have been stirred by the sight of a solitary cloud drifting with the wind to ceaseless thoughts of roaming.
--Matsu Basho, The Narrow Road to Oku--

Do not go where the path may lead; go instead where there is no path and leave a trail.
--Ralph Waldo Emerson--

Let your memory be your travel bag.
--Alexander Solzhenitsyn--

What to Pack Starting an Online Business Journey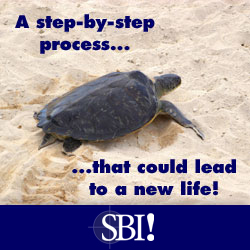 Quotes about travel suggest the simple most important thing to pack for starting out an adventure on the internet is Solo Build It! Action Guide. The guide helps to navigate safely and steadfast your way through. The Guide is priceless for anyone intending to venture an online travel for any reason such as:
Earning extra income
To build a new career
Expanding existing business
Or gaining the extra edge of flexibility of time, location, and so much more
Making a present online presence work
Or any vision worth entering this journey
It is the best there is find out more and talk to an experienced SBIer.

Quotes and Proverbs

---
HOME

|

Famous Proverbs

| Quotes about Travel


---