New Outlook on Quotations about Travel
Review the collection of famous quotations about travel. Give these travel quotes a new dimension by surpassing the common definition of travelling, moving from one place to another.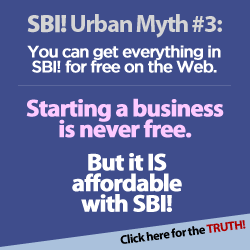 What Does Travel Destination Mean?
Commonly travelling is associated with visiting distant locations. Undertaking a journey yet does not always require overcoming distances. It also means shifting consciousness, which is independent of location and can solely take place in our minds.  Shifting consciousness can occur in different ways like entering a new relationship that leads to new experiences and new insights that invite personal growth.
Another possibility is progressing on a career path that leads from leaving high school to becoming an apprentice or student at University and landing the first paid job. A progression to this journey with multiple new milestones is starting a business and gaining local, national, and even global recognition.
The point is we actively travel from one state of being into another to create our professional destiny. With each new goal, a newly rendered plan helps to get there. Ultimately, new goals introduce new phases on our life's journey. Starting out requires often a complete new set of skills, like courage, or guidance to enter unknown territory. Finally, it is determination that assists to reach envisioned milestones and to garner our travel gifts. The rewards of arriving on our path of self-discovery are insights that often provide a new perspective of past, present, and future. With this in mind quotations about travel gain an new dimension.

Quotations about Travel Related to Reasons of Travelling:
You know more of a road by having travelled it than by all the conjectures and descriptions in the world.
--William Hazlitt--

He who strays discovers new paths.
--Nils Kjær--

Not all those who wander are lost.
--J. R. R. Tolkien--

Wandering re-establishes the original harmony which once existed between man and the universe……
--Anatole France--

He who does not travel does not know the value of men.
--Moorish proverb--

I am so convinced of the advantages of looking at mankind instead of reading about them, and of the bitter effects of staying at home with all the narrow prejudices of an Islander, that I think there should be a law amongst us to set our young men abroad for a term among the few allies our wars have left us.
-- George Gordon Noel Byron --

What should I have known or written had I been a quiet, mercantile politician or a lord in waiting? A man must travel, and turmoil, or there is no existence.
--George Gordon Noel Byron--

Leaving home in a sense involves a kind of second birth in which we give birth to ourselves.
--Robert Neely Bellah, Habits of the Heart--

I soon realized that no journey carries one far unless, as it extends into the world around us, it goes an equal distance into the world within.
--Lillian Smith--

Without new experiences, something inside of us sleeps. The sleeper must awaken.
--Frank Herbert--

Don't listen to what they say. Go see.
--Chinese proverb--

Greeting Cards


Hitler didn't travel. Stalin didn't travel. Saddam Hussein never travelled. They didn't want to have their orthodoxy challenged.
--Howard Gardner--

Avoiding danger is no safer in the long run than outright exposure. Life is either a daring adventure or nothing.
--Helen Keller--

There is an expression – walking with beauty. And I believe that this endless search for beauty in surroundings, in people, and in one's personal life, is the headstone of travel.
--Juliette de Bairacli Levy, Traveller's Joy--

A journey is like marriage. The certain way to be wrong is to think you control it.
--John Steinbeck--

Perhaps travel cannot prevent bigotry, but by demonstrating that all peoples cry, laugh, eat, worry, and die, it can introduce the idea that if we try and understand each other, we may even become friends.
--Maya Angelou--

Travel is the frivolous part of serious lives, and the serious part of frivolous ones.
--Anne Sophie Swetchine--

Two of the greatest gifts we can give our children are roots and wings.
--Hodding Carter--

He who would travel happily must travel light.
--Antoine de St. Exupery--

He travels fastest who travels alone.
--Proverb--

Good company in a journey makes the way seem shorter.
--Izaak Walton--

The journey not the arrival matters.
--T. S. Eliot--

The journey is my home.
--Muriel Rukeyser--

Quotes and Proverbs

---
HOME

|

Famous Proverbs

| Quotations about Travel


---