Moms Secret to Working at Home
Moms secret to building an online home business is "Life changing".
The best part for our working at home Mom is; she has it all:
Flexible time for us
Living her passion and combining it with a new career
Being her own boss
A viewable result, (her expanding website)
Recognition, through increasing site popularity of "New Zealand vacations in West Auckland"
Living in a fascinating country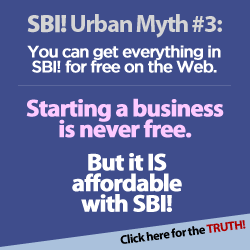 Time for all that matters

Most important of all she has time for us children. She is there to play, listen, discuss, advice, encourage, mediate, tutor, help, reflect, find solutions, find lost and misplaced items, rescuer from wet walks home (especially during winter months), coach, guide, chauffeur, nurse and many things more.
Flexibly she organises her work from home around our busy family day. The website about West Auckland leads us to information and many hiking and beach trips out west and around Auckland which we enjoy. Often we ask friends to join in on our excursions so it becomes even a social event. Like this enhancing family quality time, contacts and career is easy.
Moms secret is to swap "have to" with "want to"

The more her website develops the more unique and informative it becomes. In turn keyword rich content leads to higher web presence and importance to the search engines and is directly related to the amount of traffic on the site.
Living in New Zealand became with Moms secret to working at home even better. Swapping limitations and "have to" to opportunities and "want to" gives a lot more satisfaction.
Read more about Work At Home Moms and how SBI can positively influence their lives. This free WAHM-IT!, The Masters Course is an e-book written by "WAHM's" for "WAHM's".  It could easily be catalyst to a whole new career you never thought possible in correlation to being a fulltime Mom. Included are case studies of Moms, many home business models are under review with a conclusion by Moms, followed by tips on how to get organised and enter a new home business venture.
Moms secret to working at home, how does it work?

She came across a company, Solo Build It, that enables average Moms to tap into their knowledge and experience base to become well respected infopreneurs. The tool box of Solo Build It brings a successful e-business into reach. The only technical skill needed is being able to read, type and switch on a computer.

Why attempt to set YOUR idle knowledge free?

Where do you go first to find answers to questions? Mom, when she doesn't know the Internet. The Internet developed for students, professionals, and average persons into a marketplace for information and solutions. Accepting this fact the doors are wide open to everyone willing to put in some effort and to share their knowledge and life experiences to build an online business. Solo Build It offers the vehicle to do so. See for yourself and take a video tour

A vehicle without instructions does only half the job. Clear instructions on how to use the tools and when make it possible for everyone. Mom followed Solo Build It! Action Guide . The guide led Mom from the very first step on through research on how popular and profitable her idea is.

Exactly, this helped up front to determine if there was a market before she put in any effort in. Little things were acknowledged like to find the right niche with the best possible profitability for Mom. That's right she even evaluated where and how to earn from her future content pages up front.

Along the way plenty monetization ideas are introduced with details on when and how to implement them. Included are thorough information on Adsense and affiliate income with an excellent affiliate program. After all earning money from made efforts was the goal.

Theoretically Mom knew about the importance to research and generate traffic, but practically would she have known how to translate these steps into action? Lucky there was the  Solo Build It! Action Guide to help out and lead her step by step all the way from topic research and evaluation to the how to of  generating traffic until traffic finally accumulated and still increases. The flow of information and support goes beyond to maximize outcome through headquarters and forum.

Every Mom most likely agrees on that, following your passion wholeheartedly with children and household is a tough one. Often something is left behind, but here is the chance to have it all, see for your self. We love watching the inspirational short clips of SBIers on YouTube or read up on case studies. In rare occasions Mom gets stuck, then there is a friendly forum with SBIers that cherish the motto "help and be helped".

If Mom can do this, we are sure you can become a work at home Mom, too. On Twitter or Facebook you can get first impressions of the team behind Solo Build It and join is posing questions. Do you have questions about Solo Build It, then take part in this video tour?

You are also welcome to fill out the form and contact Mom for further questions about Moms secret to working from home and living your dream. She loves to help.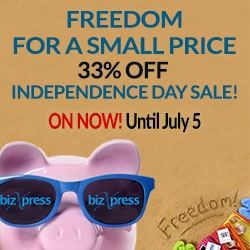 Why does Mom work from home?

---
HOME

|

Visit New Zealand

| Moms Secret


---