Living Your Dream
Earn Money Online
Living your dream and earn money online is aspiration of many. Fewer can really confirm they do so effectively.
Shortly before we left Germany to visit New Zealand a friend gave us a quotation from Johann Wolfgang von Goethe with on our way:
Don't dream your life, live your dream.
The second part of Goethe's quote came back to mind and demanded an honest review of what was important: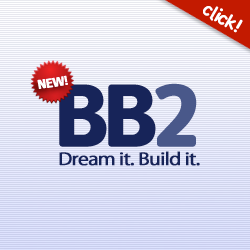 Become an entrepreneur with the highest flexibility and creativity possible while guiding the children actively on their path
Prospect of a long term business with potential
Turn passion into a business and make business a passion
Triumph over cycle of frugal living to enjoy financial independence as a single Mum
Biggest potential as a one person enterprise to maximize outcome
Have fun doing so!
Back to search for solutions
The first business opportunity chosen sounded great and lost its attraction in the execution. It was a big flop. Luckily every downfall returns plenty of new insights and ideas.
Along the way I learned that there is a way to customize how to earn money online with affiliate income. Going in affiliation with merchants enables to choose almost any topic you are knowledgable of or passionate about. Building a niche web-business while writing informative articles about something you love. The next step is to complement them with suitable products or services or simply sell adspace. I loved this idea.
However, this path still lead nowhere owed to the fact of compromising tools and thoroughness of execution. I had to learn the hard way that choosing web-host and web-tools wisely determines fall or success of any online venture for non techies like myself.
Change came with Site Build It and the ultimate goal living your dream drew a lot closer. Since I burned my fingers in previous endeavours it took a little longer to jump on board but the more I saw and read about SBI the more I knew this is the way to go. You will notice what I mean when you follow the SBI team on Twitter , or Facebook . Today I don't want to look back just focus on reaching the ultimate goal knowing each day brings it a little closer;
Living Your Dream
Starting from DAY 1 with the right process is the short track to online success. Content

Traffic

PREsell

Monetize is the underlying, logical and powerful process that capitalizes upon the fundamental realities of how people use the Web. C

T

P

M puts you on a solid, profitable business foundation.
This solution takes time and sometimes a lot of time depending on how competitive your chose niche is, but it is empowering to watch reaching the benchmarks you set.
What SBI is all about:
Step by step guidance
Preparation and planing to build an online business
Beginners shorten their learning curve
Experienced deepen their level of understanding
Concentration on growing your business to earn money online
All the tools needed to research, prepare, plan, build and further your website into an interactive website
Arising problems that can't be solved in the Action Guide can be discussed in a friendly online community that lives help and being helped
SBI! is the only product that takes the time to prepare you to build a profitable business, before you jump into building your site.
The SBI! Action Guide presents a step-by-step process, presented in both written and video formats. All you have to do is follow it. Really! The most successful SBI! owners say "all they did was follow the Guide." They don't get side tracked, or have to guess at what to do next. SBI!'s guided approach helps you reach your goals.
Send e-cards to spread the word of living your dream.
Best of luck, on your way to living your dream. Yor first step could be taking this short video tour tour.