Immigration New Zealand
The Gateway to Life in New Zealand
Immigration New Zealand is the body topass in any case for visiting, studying, investing, working, or living in New Zealand. Everyone's condition is different in regards to country, age, qualification, family status, and plans within New Zealand. A good study and understanding of guides on the official website for New Zealand immigration is a must.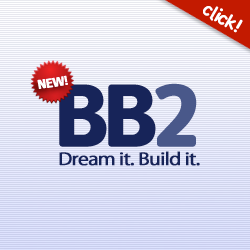 You find the link to it here in our collection of government websites.
Generally an approval is given after the evaluation of set parameters which include language and professional skills, experience regarding your profession, character, health, age, and funds. It could too, influence the decision if you have a talent or qualification that is shown under the immediate or long term skill shortage list.
Get Deals @

Expedia.co.nz
Again others may have a brilliant business idea and the funds to it. You get the picture there are many ways to gain permanent residency.
The thumbnail leads to send a nature picture ecard.
Key is to assess what you have and how it can be utilized to do what you plan. Finally the task remains to communicate this convincing through your application. However it takes time to review the immigration New Zealand site and a good level of understanding the

English language.
For those who feel resentful clicking through endless web pages there are books or e-reports from migrants that already went down this road like The New Zealand Immigration & Relocation Report . A well researched report that ensures you get all the answers about why New Zealand, how to immigrate, and things you need to know when relocating, and settling in.
An other option is to choose a licensed immigration adviser who assesses your situation and acts as your representative for the application procedure.
Many approaches lead to success so it is up to you to decide on how. One fact remains regardless whether you choose a guiding report like The New Zealand Immigration & Relocation Report or a professional adviser. The groundwork has to be covered by you.
Coming from a non

English speaking country everything needs to be translated and certified by a recognised translator. Those considering New Zealand citizenship at a later time may opt for a translation service of the Department of Internal Affairs.
The thumbnail leads to play jig saw puzzles online.
Obligatory are documents like:
Birth and marriage certificates
The status of character has to be certified by the police
Proof of your skills has to be provided like reports, or practical training
Recommendations from previous employers concerning your area of expertise document practical experiences in your profession
Evidence for the time of self employment has to be made available, too
Do the qualifications comply with the list of recognised qualifications of the Immigration New Zealand? If not an assessment to New Zealand standards by the NZQA can be inevitable.
An international list of Panel Doctors is on the website that are approved to take the required health examination.
For some a major issue could be the required language test under the (IELTS) International English Language Testing System. All in all plenty of tasks remain to keep you busy.
Many criteria interact and lead to an approved or declined application. Unless you have clearly assessed your situation in regards to the requirements the outcome is elusive.
Are you passed the perfect immigrant's age and highly qualified with years of skill related to practical experience? The following e-report, The New Zealand Immigration & Relocation Report , serves as a unique guide that reveals insider secrets on how to migrate, live, work or invest in New Zealand the smart way.